Bookbuzz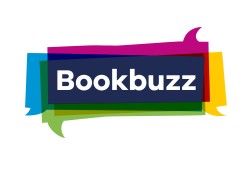 Bookbuzz is a reading programme from BookTrust that aims to help schools inspire a love of reading in Year 7 and 8 students.
Participating schools give their students the opportunity to choose their own book to take home and keep from a list of 17 titles (including five accessible titles) suitable for 11 to 13-year-olds. They are all carefully selected by a panel of experts to ensure quality and suitability.

Bookbuzz is aimed primarily at Year 7 students. However, it's a fantastic opportunity to engage Year 8s with reading too.
How much does Bookbuzz cost?
Thanks to the support of children's publishers, schools can purchase the Bookbuzz programme at the greatly subsidised cost of £3 per student (with a minimum order of 35 students per school).
How to register
If you have signed up your school using our easy, online system, an invoice will be automatically generated and emailed to your specified invoice contact (and can be paid by BACS, cheque or credit card).
Registration for Bookbuzz 2017-18 is now closed

Six ways Bookbuzz adds value to your school
It helps your students find a book they will love, regardless of interest or ability
It encourages your students' development as independent readers
It helps your school encourage reading for pleasure
It's a great way to use your Pupil Premium allowance
It ensures your library is stocked with high-quality books
It's excellent value for money, helping your budget stretch further
'I can only advocate the positive use of Bookbuzz. Some of our students have never received a book as a gift before or own a book at home. Students enjoy the process of choosing their own book. It is an excellent scheme.' - School Librarian
For just £3 per student, each school receives:


a book and bookmark for every participating student to keep
two sets of the Bookbuzz books for your school library (mainstream schools receive two sets of all core titles; special schools receive one set of core titles and two sets of accessible titles)
a guide to using Bookbuzz, including tips on how to launch the programme at your school, tools to support your planning and ideas for writing projects based on the Bookbuzz books
access to the Bookbuzz website, packed with a wealth of information for you and your students, including extracts from the books, a film featuring the Bookbuzz authors, downloadable resources and exclusive quizzes and competitions
colourful posters to promote Bookbuzz at your school.

A selection of the Bookbuzz books each year are also made available in accessible formats: braille and Giant print.
'It's a fantastic programme to introduce Year 7s to the library. It's been instrumental in continuing to inspire our students with the pleasure of reading and being able to choose their own brand-new book.' - School Librarian
The Bookbuzz books
Here are the brilliant Bookbuzz books for 2017-18!
Useful links

Find out more about Bookbuzz
Find out about other BookTrust opportunities for your secondary school