How to inspire reluctant writers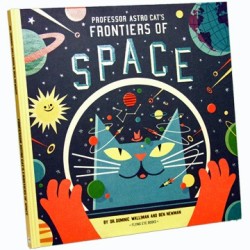 Reading a great book as a class is a great way to get children interested in the power of story, words and pictures.
The four schools involved in the pilot phase of the project all found that the choice of book was key in getting children enthusiastic about writing, and choosing funny, beautifully illustrated, anarchic or unusual books - books that children were unlikely to associate with school - enthused reluctant writers and readers in the projects.
Nonfiction books like Professor Astro Cat's Frontiers of Space and The Dr Who Character Encyclopedia and the exciting projects based around them showed children that high quality, big, beautiful hardback books about aliens and space were for school and not just 'for fun' at home. Children asked to take the books home and share them with family members, and brought in similar books to share in class.
Funny, anarchic books with strong female characters like Lemony Snicket's A Series of Unfortunate Events inspired quiet girls to create some fantastic scrapbook writing. Neil Gaiman's Coraline, inspiring a filmed book trailers project, featured a multimedia outcome, writing in the community - the children especially enjoyed writing in a graveyard - and a spooky story that sparked everyone's imaginations. These elements together made sure that even the most disengaged pupils got involved.
These fabulous and fun school projects will give you some great ideas. What's The Write Book for your school?