David Cohen Prize 2015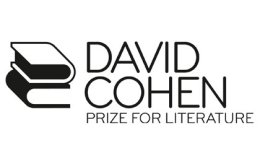 Latest update
'Tony Harrison is the winner of 2015's David Cohen Prize'
Britain's leading poet-playwright, Tony Harrison has been awarded the David Cohen Prize for Literature 2015.
The prize, managed by Book Trust, is worth £40,000 and was presented by chair of judges Mark Lawson at a gala ceremony hosted at the British Library this evening.
On winning the prize, Harrison said: 'This award is accepted with enormous gratitude as I approach, with renewed energy, my eighth and I hope most creative decade, with the poems, plays and films flowing till the end.'
Harrison's wide-ranging body of work includes film, theatre and reportage-style poetry, where he addresses issues of class, power and race. Well-known for his out-spoken politics he has written extensively about conflicts in the Persian Gulf and Bosnia.
His poem v., first published in 1985 in the London Review of Books, describing a visit to his parents' grave in a Leeds cemetery 'now littered with beer cans and vandalised by obscene graffiti', was turned into a film by Channel 4 and, now close friend, director Sir Richard Eyre.
Even though it caused a huge outcry in the 1980s resulting in a debate in Parliament - the controversy was mainly about the amount of swear words in the poem - it went on to win a Royal Television Society Award in 1987.
'Britain's leading poet-playwright'
Tony Harrison, a baker's son, was born in 1937 and grew up in working-class Leeds. He gained a scholarship to Leeds Grammar School and subsequently studied Classics at Leeds University.
Though often highly personal, Harrison has drawn considerably on his northern roots in his writing, which explores his generation's experience of greater social mobility through education. A message that we, Book Trust, support.
Chair of judges Mark Lawson said:
Tony Harrison is a great poet of the private - in his early work about his upbringing and education in working-class Leeds - but also of the public: addressing social incohesion (in v. and the recent British wars abroad (in Cold Coming.)

As a stage dramatist, he has made classical texts speakable and spoken-about in plays such as his muscular translation of The Oresteia and The Trackers of Oxyrynchus, an original - in every sense - drama spun from a fragment of Sophocles.
Chief Executive of Book Trust, Viv Bird added:
Tony's poetry speaks of his childhood and how he used education and books to excel and eventually become Britain's leading poet-playwright. This rings true with Booktrust's mission to transform lives through reading, celebrate excellence and inspire the readers and writers of the future.
Judges
About the David Cohen Prize 2015
Celebrating a lifetime's achievement in literature
Established in 1993, the David Cohen Prize for Literature is one of the UK's most distinguished literary prizes. It recognises writers who use the English language and are citizens of the United Kingdom or the Republic of Ireland, encompassing dramatists, as well as novelists, poets and essayists. Former winners include V S Naipaul, Harold Pinter, William Trevor, Doris Lessing, Seamus Heaney and, most recently in 2013, Hilary Mantel.

The biennial prize, of £40,000, is for a lifetime's achievement and is donated by the John S Cohen Foundation. Established in 1965 by David Cohen and his family, the trust supports education, the arts, conservation and the environment. Arts Council England provides a further £12,500 (The Clarissa Luard Award) to enable the winner to encourage new work, with the dual aim of promoting young writers and readers.
Previous winners of the David Cohen Prize for Literature and recipients of the Clarissa Luard Award (in italics)
1993 V S Naipaul An award for a young biographer or cultural historian, administered by the Society of Authors, won by Rosemary Hill
1995 Harold Pinter The Citizens Theatre, Glasgow, for the development of young playwrights
1997 Muriel Spark The library of James Gillespie's High School, Edinburgh (the inspiration behind The Prime of Miss Jean Brodie)
1999 William Trevor An award for a young writer from Omagh in Co. Tyrone, administered by the Arts Council of Northern Ireland
2001 Doris Lessing The Art of Regeneration, in association with the Royal National Theatre
2003 Beryl Bainbridge and Thom Gunn (joint winners) The Arvon Foundation and the Kings Lynn Literature Festival
2005 Michael Holroyd Royal Society of Literature/ Jerwood Foundation Award for Non-Fiction, awarded to Alice Albinia
2007 Derek Mahon Gallery Press, Ireland
2009 Seamus Heaney Poetry Aloud!
2011 Julian Barnes The Reading Agency
2013 Hilary Mantel Katie Ward

Writers are considered for the Award through nomination by the judging panel; no submissions will be accepted.
For further information on the Award, please contact:
Lois Hopkins or 0208 516 2960

Press enquiries:

Email Harriet Jackson or call 020 8516 2976.