The Wolves of Willoughby Chase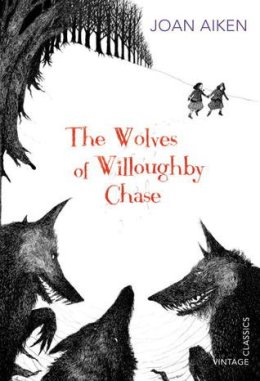 by Joan Aiken
Reading Age: 9+
Interest level: 9+
by Joan Aiken
There are wolves outside the walls of Willoughby Chase, but for cousins Bonnie and Sylvia, the real danger lies inside. Their wicked governess Miss Slighcarp is working with a network of criminals, forgers and snitches to carry out a terrible plan. Bonnie and Sylvia must use all their wits if they are to escape their cruel governess - and the wolves.
Set in an alternative 1832, in which Good King James III is on the throne, and Britain is ravaged by wolves which have migrated through the newly-opened Channel Tunnel, The Wolves of Willoughby Chase is a brilliantly inventive and imaginative offering from classic children's author Joan Aiken. Young readers who enjoy this story will relish the other wonderfully idiosyncratic stories in this series, which continues with Black Hearts in Battersea.
About the author
More like this
What you thought
i love it because of the wolves
Jedidiah
italy
11 June 2017
I love it because I do love wolves!
Melz
California
12 April 2017
Ellen
Brighton
19 February 2017
This book is perfect for 8_10 year-olds. An amazing book!
Amelia
England
28 July 2016