Flat Stanley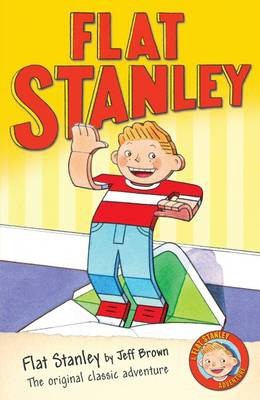 by
Jeff Brown
Illustrated by Scott Nash
Reading Age: 7+
Interest level: 5+
by
Jeff Brown
Illustrated by Scott Nash
Stanley Lambchop wakes up one morning to find a notice-board has dropped on him in the night, leaving him happy and healthy, but only half an inch thick. It's a little unusual, but he finds he can fly like a kite, be sent on holiday through the post and can use his special skills to foil a burglary at the local art gallery. Still, he's glad when his brother Arthur has a bright idea to help bring him back to his normal shape.
This inventive story is full of wit and humour, and is sure to intrigue young readers. Originally published in 1964, Jeff Brown's ingenious tale has since become a well-established favourite both in the classroom and at home.
Publisher: Egmont
What you thought
I love this book, it is the best
racheal
bexley vicarage road
23 August 2016
I like this story because it has a really good story line and it has really good pictures
sounds interesting, I'd like to read it.
toml
Aldermaston
27 January 2016
nurat
kwig
20 October 2015
Very interesting character