The Graveyard Book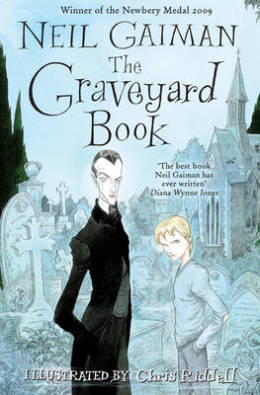 by
Neil Gaiman
Illustrated by Chris Riddell
Reading Age: 11+
Interest level: 11+
by
Neil Gaiman
Illustrated by Chris Riddell
After his family are killed, Bod is brought up in a graveyard by ghosts – an array of century-spanning characters who care for him, impart wisdom and even teach body-fading skills. But Bod sometimes goes beyond the graveyard into the world of the living – and here his life is under threat from the sinister man Jack, who has pursued him since he was a baby.
Bestselling author Neil Gaiman offers up a wonderful story of life, death and coming-of-age in this book, which won the Booktrust Teenage Prize. The fabulously original story is full of humour and surprise and has a brilliantly engaging hero in Bod. Gaiman blends together the poetic, the resonant and the gruesome and Chris Riddell's illustrations confirm the delicious sense of unsettling people and presences that run throughout.
Publisher: Bloomsbury
About the authors
More like this
What you thought
What a book! The writing style and the plot worked so nicely with each other!
Sofia
United States of America
10 January 2017
This book is the first ever to make me cry, not only was this book written amazingly but it does a great job taking you to the place. I do love this book and all the characters.
Emma
Great Britan
10 October 2016
how to read this looks amazing by cover
THE BOOK SOUNDS AMAZING...I HAVE NOT READ IT YET ;)
TRINABH
INDIA
12 July 2016
I enjoyed this book immensely, I love Gaimans writing style and he really wrote a story worth reading. I just wish there was more! The creatures/people met all need their own stories!
Szmanda
Oxfordshire
5 May 2015