Noughts and Crosses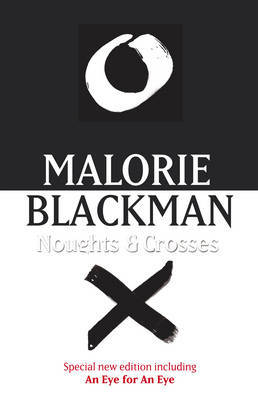 by Malorie Blackman
Reading Age: 12+
Interest level: 12+
by Malorie Blackman
In Malorie Blackman's groundbreaking novel, the population is divided into two: the white Noughts are second-class citizens, and the black Crosses are highly-revered and perceived as the superior race. 15-year-old Callum is a Nought, and his best friend, Sephy, as well as being a Cross, is also the daughter of one of the most influential politicians in the country.

The story focuses on their relationship, which is frowned upon by society, and explores the discrimination they encounter at every turn. By reversing traditional racial stereotypes and presenting the White population as the oppressed race, Blackman has cleverly shown racial prejudice from a different perspective.

As well as being a compelling tale of love and friendship, this is an outstanding and thought-provoking exploration of the futility of prejudice. A contemporary classic.
Publisher: Random House
About the author
More like this
What you thought
Hsbsbxu
Everywhere
6 April 2016
This has to be one of the best books I have ever read. It´s a fantastic story, like Romeo and Juliet.
Maria
Murcia, Spain
4 January 2016
i thought that the book was great and also very interesting.
claire
UK glasgow
14 December 2015
youre mama
deez nuts
4 November 2015