Children's Book Week for families
Children's Book Week 2016 runs from 31 October to 4 November
This year, Children's Book Week will once again to help us all celebrate reading for pleasure. We'd love you to get involved and help your child discover just how fun reading can be for them and the family.
Studies show that children who enjoy and feel confident in reading are better learners - and not just in English. Reading gives them a firm grasp on all subjects. Whether they are ecstatic about their e-reader, crazy about comics, or bury themselves in a book, it's something worth celebrating.
Help us celebrate Children's Book Week
The easiest and best way to get involved with Children's Book Week is to talk to your child. Everyone has a favourite book... Was it the story grandad couldn't put down as a boy? The one you read with a torch under the duvet? Your baby's first book?
Begin by finding out which books mean the most to different members of your family - and why. Books can be favourites for lots of different reasons: a great story; an unforgettable character; or because it is so exciting, scary or funny, you never forget it. Which books do you love? Which books does your child love?
Our top tips
Take a special book - whether it's an old favourite or new adventure - and read aloud to each other.
Choose books that suit your child's interests. Whether they love comics, football, pets or dancing, there are hundreds of books that will capture their imagination.
If they want to read the same thing over and over, that's fine. What matters is that they are enjoying the experience.
Keep lots of books around. You can borrow from friends and family or the library, or buy from car boot sales, charity shops, bookshops or online.
Fantastic books are often made into amazing adaptations. Find out how your top title has been used, and then visit it as a musical or watch the film to see what you think!
If you're stuck for ideas, ask a librarian or someone who works in a bookshop for advice. They love to talk about good books and will be happy to help.
More ways to join in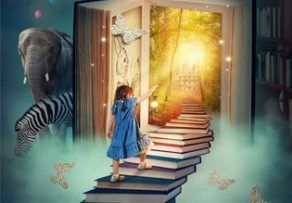 Time to Read
Here is your guide to our favourite children's books from the past year. You can download the full guide as a PDF or find online booklists with books for the following primary school ages: 4-5, 6-7 and 8+.