Search
Results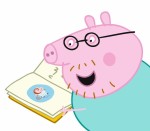 Daddy Pig, one of the world's most famous pigs, is father to Peppa and George and husband to Mummy Pig. Daddy Pig, who works as an architect by trade, joins the organisation as BookTrust Ambassador, working with the charity on upcoming projects.
BookTrust today announces the shortlist for In Other Words, its inaugural children's books in translation project. The project, funded by Arts Council England, is designed to showcase great writing from outside the UK and to help UK publishers to acquire children's books in translation.
The BBC National Short Story Award is one of the most prestigious for a single short story, with the winning author receiving £15,000, and four further shortlisted authors £600 each. The 2017 Award is about to open for submissions.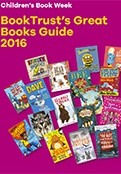 The Great Books Guide is published each year for Children's Book Week. It contains reviews of our favourite children's books of the past year - ones we think children will love, too.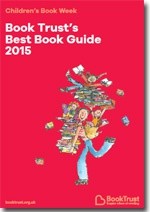 These are the best children's, teens' and YA books from the past year.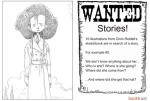 Chris Riddell, former Book Trust Writer in Residence and Children's Laureate, has a sketchbook full of illustrations that are in search of a story. Can you create a story to give to these illustrations?
Our What's the Story resources aim to draw on some of the many ideas and requests from disabled children and and their families, and to look at ways in which writers and illustrators can try to reflect them in their stories and images. This resource includes some common pitfalls and how to avoid them in your next book.
This resource contains a collection of quotes and comments about children's books and disability. They include comments from young disabled people, their families and those who work with them.
The young people commented on the need for more books featuring positive images, and particularly for boosk to include a full spectrum of different forms of disability. It is clear that this is important both in terms of some disabled children seeking to find themselves in the characters they see in books, but also in terms of exposing non-disabled children to disability from an early age.

Although the main purpose of this resource was to collect views on how disability is depicted, a strong message also came through concerning the need for books to be more accessible to children with different needs. For example, young people voiced a particular need for more 'high interest' books for those who struggle with reading, to avoid such young people losing interest and being 'turned off' books.
This resource contains a collection of quotes and comments about society's attitude to disability. They include comments from young disabled people, their families and those who work with them.
This resource includes suggestions for representing disability in books for children and young people, including approaches which have rarely featured in children's books to date.
This resource comprises a range of comments about the school experience of young disabled people. They include the views and experiences of disabled people, their families and those who work with them.
Their stories illustrate a diverse range of experiences of school life, and they offer some very varied opinions. It is clear that their comments on this subject are extremely personal and subjective. They describe both negative and positive experiences of school, but together their feedback represents an insightful collection of comments which can surely help us to consider new ways to improve access and inclusion.
A wealth of children's book material is available to support classroom discussions around difference and disability. This resource presents just a few ideas, including books which may help develop awareness and understanding of specific impairments, books which can help promote positive attitudes to disability and books which are more generally about acceptance and respecting difference.
In Ideas Everywhere Polly Dunbar set out to write a story about how to write a story. Based on the idea that scraps of paper can become ideas and then stories, Polly has used this method in classrooms where children have very quickly come up with brilliantly inventive, daft and yet rounded stories.