John Llewellyn Rhys Prize 2010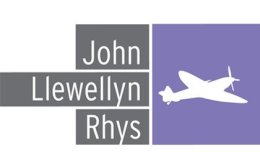 Latest update
'This prize was closed in 2011'
The John Llewellyn Rhys Prize closed in 2011. This Prize highlighed and celebrated the best new books by writers under 35.
Do contact Claire Shanahan, the Prizes and Awards Manager, if you have any questions or suggestions.
Winner

Portobello Books

Amy Sackville demonstrates that she is the mistress of narrative and structure in this stunningly crafted tale of icebergs and splintering marriages.

The Still Point

Amy Sackville

Winner, John Llewellyn Rhys Prize

Amy Sackville demonstrates that she is the mistress of narrative and structure in this stunningly crafted tale of icebergs and splintering marriages.

Publisher: Portobello Books

Amy Sackville

Amy Sackville was born in 1981. She studied English and Theatre Studies at Leeds, and went on to an MPhil in English at Exeter College, Oxford, and last year completed the MA in Creative & Life Writing at Goldsmiths. Her short stories have been published in anthologies and literary journals. The Still Point is her first novel.
The winner was Amy Sackville for The Still Point

Like Evie Wyld, who won the award in 2009 for After the Fire, a Still Small Voice, Amy Sackville is a graduate of the Creative Writing MA at Goldsmiths, University of London.

The Still Point is part Arctic adventure, part haunting love story. When Edward Mackley vanishes during a doomed attempt to reach the North Pole at the turn of the twentieth century, he leaves behind a young wife, Emily. She stoically awaits his return for 60 years, sacrificing her own dreams as she preserves Edward's memory.

A hundred years later, on a hot summer day, Emily's great-grand-niece Julia makes her own exploration through the family house she has inherited a virtual memorial to Edward. As Julia trawls through Edwardís diary she sinks into depression and towards an old family secret that forces her to reassess her own relationship and desires.

Read an interview with Amy

Critics have hailed Sackville's 'beautifully restrained prose' and the 'startling originality of her voice'.

Claire Allfree, chair of judges said:
We are thrilled that Amy Sackville has won the John Llewellyn Rhys Prize this year with her debut novel The Still Point. Her ambitious, beautifully constructed book encapsulates all the qualities of a young, emerging writer that the Prize seeks to celebrate: it has a huge imaginative scope, it tells its story in unexpected, subtle ways and her use of language took our breath away. She is a writer of seemingly limitless promise and, amid some tough competition, a thoroughly deserving winner.


Fellow judge Bidisha commented:
The Still Point is a work of art and a statement of the seriousness, intelligence, craft and imagination of its young author. It's astonishing that such a poised and deep work should be a first novel but there it is. We felt that, from this breathtaking starting point, Sackville could go successfully in any direction she likes, so assured is her voice and so limitless her vision. This is why, in the decades to come, when she has won dozens of other awards internationally, we want people to say, "You know the John Llewellyn Rhys people spotted her first."
About the shortlist
The 2010 shortlist highlighted six remarkably varied voices, comprising two works of non-fiction, a poetry collection and three novels.

The three debut books in the shortlist all featured epic journeys into personal history: to the Arctic, across Africa by foot and through the skies above Europe.

Daniel Swift's Bomber County is an account of the author's research into the life of his grandfather – an RAF pilot shot down during the World War II. It is also an examination of the links between that campaign of destruction and the poetry that it inspired. Nadifa Mohamed's Black Mamba Boy was longlisted for the Orange Prize for Fiction earlier this year. It too has the World War II as its backdrop, telling the story of one boy's journey from his home town across Africa and beyond in search of his father. In Amy Sackville's debut novel, The Still Point (also longlisted for the Orange Prize) a doomed arctic expedition set at the turn of the twentieth century intertwines with the unwinding of a relationship set a hundred years later.

Kei Miller's collection of poetry, A Light Song of Light, grapples with the recent economic recession, family tragedy and how to continue making art in dark times. Delusions of Gender by Cordelia Fine is a vehement rebuttal of the use of pseudo-science to reinforce the sexual divide. Susan Fletcher's novel Corrag is the story of a devastating historic event – the Massacre of Glencoe – featuring an extraordinary central character.
Chair of Judges Claire Allfree commented:
We're very proud that the books on this year's list are so thought-provoking, imaginative and diverse. The range of voices across the list is truly invigorating - from an epic lyrical novel set in 17th-century Scotland to poetry from Jamaica and a creative piece of non-fiction that combines personal history with some fascinating literary criticism. We're particularly pleased to have two debut novelists, with two very differently flavoured novels that range in setting between Africa in the 1930s and the 19th-century Arctic and the present day. And we're also delighted to shortlist a ground breaking work of science that combines popular appeal with polemical argument. Together the books provide an excellent snapshot of the ambition and originality of today's best new writers. Choosing a winner will be a daunting task.
Shortlist
Delusions of Gender

Cordelia Fine

Shortlisted, John Llewellyn Rhys Prize

A droll and informative anti-pseudo-science book from Fine that essentially debunks the Mel Gibson-film What Woman Want.

Publisher: Icon Books

Cordelia Fine

Cordelia Fine was born in Toronto, Canada in 1975 but spent her childhood in the US and then in Edinburgh. She studied Experimental Psychology at Oxford University, Criminology at Cambridge University and a PhD in Psychology (cognitive neuroscience) at UCL. Since moving to Melbourne with her husband in 2002 she has worked in the philosophy departments at Monash University, the Australian National University and Macquarie University. She is currently a Research Associate at the Centre for Agency, Values & Ethics in the Department of Philosophy at Macquarie University, and an Honorary Research Fellow at the Department of Psychological Sciences, University of Melbourne. She is married and has two sons, aged seven and five.

Corrag

Susan Fletcher

Shortlisted, John Llewellyn Rhys Prize

In luminous, lyrical prose, Fletcher vividly evokes the haunting, wild landscape of the Scottish Highlands in this story ultimately concerned with the transformative power of nature, and the importance of kindness and hope.

Publisher: Fourth Estate

Susan Fletcher

Susan Fletcher was born in 1979 in Birmingham. She is the author of Eve Green (winner of the Whitbread First Novel Award, the Betty Trask Prize and Author's Club Best First Novel Award) and the bestselling Oystercatchers.

A Light Song of Light

Kei Miller

Shortlisted, John Llewellyn Rhys Prize

A Light Song of Light is full of beautiful, graceful poems ruminating on Miller's various identities: teacher, immigrant, gay man and, of course, poet.

Publisher: Carcanet Press

Kei Miller

Kei Miller was born in Jamaica in 1978. He has been a visiting writer at York University in Canada, the Department of Library Services in the British Virgin Islands and a Vera Ruben Fellow at Yaddo, and currently teaches Creative Writing at the University of Glasgow. A Light Song of Light is his third poetry collection. He is the author of two previous poetry collections, Kingdom of Empty Bellies (Heaventree Press, 2006) and There Is an Anger That Moves (Carcanet, 2007). He is also the editor of Carcanet's New Caribbean Poetry: An Anthology. His fiction books include the short story collection The Fear of Stones (Macmillan, 2006; shortlisted for the Commonwealth Writers First Book Prize), and the novels The Same Earth (2008) and The Last Warner Woman (2010), both published by Weidenfeld & Nicolson.

Black Mamba Boy

Nadifa Mohamed

Shortlisted, John Llewellyn Rhys Prize

Black Mamba Boy is a sumptuous and bittersweet journey book that starts in Aden in 1935 in war-torn Eritrea and Sudan, to Egypt, Palestine and to Britain.

Publisher: HarperCollins

Nadifa Mohamed

Nadifa's first novel, Black Mamba Boy (2009), is a semi-autobiographical account of her father's life in Yemen in the 1930s and 40s, during the colonial period. It won the 2010 Betty Trask Award, and was short-listed for numerous awards, including the 2010 Guardian First Book Award, the 2010 Dylan Thomas Prize and the 2010 John Llewellyn Rhys Prize. The book was also long-listed for the 2010 Orange Prize for Fiction.

Bomber County

Daniel Swift

Shortlisted, John Llewellyn Rhys Prize

What Daniel Swift does with this slim but fascinating debut book is to fuse a history of one part of the Second World War with a reclamation and a reevaluation of the the poetry it created.

Publisher: Penguin

Daniel Swift

Daniel Swift was born in 1977. His essays, profiles and reviews have appeared in the Financial Times magazine, the New York Times Book Review and the Daily Telegraph, and he teaches in the Department of English Literature at Skidmore College in upstate New York. Bomber County is his first book.
Judges
Claire Allfree, literary editor of Metro, was the chair of an illustrious panel of judges for the John Llewellyn Rhys Prize 2010.

Claire headed up a panel that included critic and broadcaster Bidisha and poet Maura Dooley to judge the best work of literature (fiction, non-fiction, poetry or drama) by a UK or Commonwealth writer aged 35 years or under.
Claire Allfree (Chair) is assistant arts editor and literary editor at Metro, where she has worked since the paper was launched. A voracious reader, she studied English at Cambridge, and was utterly delighted to be chairing this year's John Llewellyn Rhys Prize. She lives in London.

Bidisha is a critic, writer and broadcaster. A former BBC Radio 3 Night Waves presenter, she now presents The Strand for the BBC World Service, as well as presenting various other shows for BBC Radio 4 and the World Service. She writes for The Guardian, The Financial Times, The New Statesman, The Observer and Mslexia. Her most recent book was the travel memoir Venetian Masters.

Maura Dooley has published several collections of poetry, most recently Life Under Water and edited anthologies of verse and essays, amongst them The Honey Gatherers: Love Poems and How Novelists Work. She has worked with new writers all her working life for – amongst others – the Arvon Foundation, Performing Arts Labs, Southbank Centre, Jim Henson Film and currently for Goldsmiths College, University of London. She has twice been shortlisted for the T S Eliot Prize and is a Fellow of the Royal Society of Literature.
About the John Llewellyn Rhys Prize 2010
The John Llewellyn Rhys Prize, founded 69 years ago in honour of the writer John Llewellyn Rhys, who was killed in action in World War II, was open to British and Commonwealth writers of fiction, non-fiction and poetry, aged 35 or under, at the time of publication. The prize was worth £5,000 to the winner, with the other shortlisted authors receiving £500 each.