Baileys Women's Prize for Fiction 2017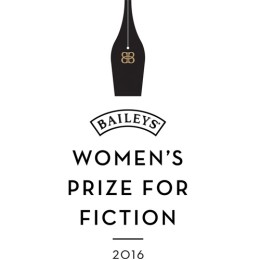 Latest update
'BookTrust no longer runs the Baileys Women's Prize for Fiction '
The Baileys Women's Prize for Fiction will now be managed by the Society of Authors
About the Baileys Women's Prize for Fiction 2017
The Baileys Women's Prize for Fiction

the Baileys Women's Prize for Fiction was set up to celebrate excellence, originality and accessibility in writing by women throughout the world. Known from 1996 to 2012 as the Orange Prize for Fiction and in 2013 as the Women's Prize for Fiction, it is the UK's most prestigious annual book award for fiction written by a woman and also provides a range of educational, literacy or research initiatives to support reading and writing.

The Baileys Women's Prize for Fiction is awarded annually for the best full novel of the year written by a woman and published in the UK. Any woman writing in English - whatever her nationality, country of residence, age or subject matter - is eligible.

The winner receives a cheque for £30,000 and a limited edition bronze figurine known as a 'Bessie', created and donated by the artist Grizel Niven. The 2015 winner, awarded on 3 June at the Royal Festival Hall, London, was Ali Smith for her novel How to be Both (Hamish Hamilton).
The full list of previous winners are: Ali Smith for How to be Both (2015); Eimear McBride for A Girl is a Half-Formed Thing (2014); A.M. Homes for May We Be Forgiven (2013); Madeline Miller for The Song of Achilles (2012); Téa Obreht for The Tiger's Wife (2011); Barbara Kingsolver for The Lacuna (2010); Marilynne Robinson for Home (2009); Rose Tremain for The Road Home (2008); Chimamanda Ngozi Adichie for Half of a Yellow Sun (2007); Zadie Smith for On Beauty (2006); Lionel Shriver for We Need to Talk About Kevin (2005); Andrea Levy for Small Island (2004); Valerie Martin for Property (2003); Ann Patchett for Bel Canto (2002); Kate Grenville for The Idea of Perfection (2001); Linda Grant for When I Lived in Modern Times (2000); Suzanne Berne for A Crime in the Neighbourhood (1999); Carol Shields for Larry's Party (1998); Anne Michaels for Fugitive Pieces (1997); and Helen Dunmore for A Spell of Winter (1996).

Visit the Baileys Women's Prize for Fiction website

More information on the Orange Prize for Fiction and previous winners