Bookbuzz: 17 books to make reading fun for your class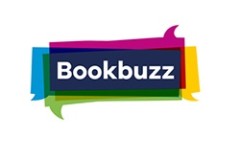 2 May 2017
Inspire a love of reading in your Year 7 and 8 students by signing your school up to Bookbuzz 2017-18; there really is something for every reader among this year's books.
Here they are: the 17 books going to all Bookbuzz schools this autumn.
Bookbuzz is a fun reading programme for secondary schools. Each pupil can choose their own book to take home and keep from the list, selected carefully by a panel of experts. The books cover a wide range of genres and are designed to appeal to all students aged 11 to 13, regardless of their level of reading.
The hard bit will be choosing which book to take home among bestsellers, fascinating fact books and funny reads by top comedians.


Smash hits and fun facts
One of the top authors on the Bookbuzz list is Louis Sachar, who has won many of the world's book prizes, as well as hearts all over the world, for his novel Holes - and will do so again with Fuzzy Mud.
Another much-loved writer is R J Palacio: her book Wonder has sold an incredible 5 million copies worldwide, has been made into a film, and can now be read by pupils signed up to Bookbuzz.
As well as the smash hits of fiction, the Bookbuzz 2017-18 list includes all sorts of award winners, such as S F Said (Nestlé Smarties Prize for Children's Literature), Kenneth Oppel (another bestseller who won a Printz Honor Award) and Adam Frost (Blue Peter Book Award winner in 2016).
On top of those, there are awesome fact books, accessible stories and rip-roaringly funny reads from the likes of stand-up comedian David O'Doherty.
The full list of 17 books
Here are the 17 books you'll get when your school signs up to Bookbuzz:
The Awesome Book of Awesomeness (accessible) by Adam Frost
The Bad Guys (accessible) by Aaron Blabey
The Blood Guard by Carter Roy
The Boundless by Kenneth Oppel
The Croc and the Sock (accessible) by Claire Evans
Danger is Everywhere by David O'Doherty
Fuzzy Mud by Louis Sachar
Girl on a Plane by Miriam Moss
IT Girl: Superstar Geek! by Katy Birchall
Is There a Dog in This Book? (accessible) by Viviane Schwarz
Murder in Midwinter by Fleur Hitchcock
Ocean Animals (accessible) by Johnna Rizzo
Phoenix by S F Said
SCREAM: The Mummy's Revenge by Andrew Beasley
Where Monsters Lie by Polly Ho-Yen
The Wickford Doom by Chris Priestley
Wonder by R J Palacio
A selection of the Bookbuzz books will also be available in accessible formats: braille and Giant print.
Get your school buzzing about books
Every school that registers for Bookbuzz will receive two sets of the Bookbuzz books for their school library.
You can use the books for your Year 7 and 8 students, or encourage students from across the school to borrow them - creating a real buzz for everyone.
Which ones will your students choose?