BBC National Short Story Award - shortlisted announced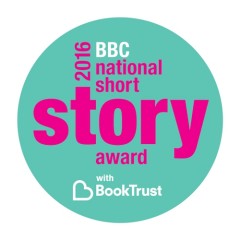 16 September 2016
An all-female line-up has been announced for the 11th annual BBCNSSA.

Booker Prize winner Hilary Mantel, poet and author Lavinia Greenlaw, short story writer KJ Orr, Tahmima Anam and Claire-Louise Bennett have all made the shortlist for the BBC National Short Story Award with BookTrust 2016.
The shortlist of five stories was announced this evening, Friday 16 September 2016, during BBC Radio 4's Front Row. The winning author will receive £15,000, the runner-up £3,000, and three further shortlisted authors £500 each.
Selected from 478 entries, this year's shortlist is:
'Garments' by Tahmima Anam
'Morning, Noon & Night' by Claire-Louise Bennett
'The Darkest Place in England' by Lavinia Greenlaw
'In a Right State' by Hilary Mantel
'Disappearances' by KJ Orr
Ted Hodgkinson, Senior Programmer for Literature and the Spoken Word at the Southbank Centre and Award Judge says:
These short stories catapult you through distinct lives, sensibilities and in just a few thousand words, expand the possibilities of the form. From illuminating the telling details in the everyday, to pitching us into hidden underworlds that exist in parallel to our own, these stories are full of insights, humour and revelations. Being part of the judging this year for an Award I've long admired has been a privilege, not to mention rich in discoveries.
2016 is the eleventh year of this award which was established in order to raise the profile of this important literary form. The shortlist join distinguished alumni such as Zadie Smith, Lionel Shriver, Sarah Hall, Jonathan Buckley and Mark Haddon. As well as rewarding the most renowned short story writers, the Award has raised the profile of new writers including Julian Gough, Clare Wigfall and Lisa Blower.
Alongside this year's BBC National Short Story Award with BookTrust shortlist and eventual winner, the BBC and BookTrust will also continue to celebrate young, emerging talent with the second BBC Young Writers' Award with BookTrust, shortlist announced on the 1 October. The winner of the Young Writers' Award will also be announced on 4 October.
BookTrust Chief Executive, Diana Gerald, says:
Working with the BBC on the BBC National Short Story Award is a fantastic way to expose a huge audience to short stories; and also find new and enthusiastic writers and readers. So we are particularly excited to expand the Award even further by running the second BBC Young Writers' Award, as it complements BookTrust's existing work with young people and encourages them to read, share and write stories.

Key Dates:
From Friday 16 September: Interviews with each of the shortlisted writers will be broadcast over five weekdays on BBC Radio 4's Front Row at 7.15pm from Friday 16 to Thursday 22 September 2016.
Each writer's story will then be broadcast on BBC Radio 4 from 3.30pm to 4.00pm from Monday 19 September and will available on BBC iPlayer Radio.
From Monday 19 September: To accompany the five thirty-minute readings in the afternoon the BBC has commissioned a further five new short stories from a range of talented UK writers, David Szalay, Emma Healey, Nat Segnit, Jenn Ashworth and Ned Beauman, to be broadcast in Book at Bedtime at 10.45pm from Monday 19 September.
Saturday 1 October, 4pm: Kei Miller, Di Speirs and Naomi Alderman will be joined by KJ Orr at the Small Wonder Charleston Festival.
Tuesday 4 October: The announcement of the BBC National Short Story Award 2016 with BookTrust winner and runner-up and the Young Writers' Award winner will be broadcast live from the Award ceremony on BBC Radio 4's Front Row from 7.15pm.
Wednesday 5 October 7.45pm: Kei Miller and Di Speirs will be joined by some of the 2016 shortlist for a panel event at the London Literature Festival, Southbank Centre to discuss 'The Future of the Short Story'.
From 17 September 2016, an anthology - The BBC National Short Story Award 2016 will be available at www.commapress.co.uk and all good bookshops, and as an eBook at www.amazon/kindle.
Find out more about the BBC National Short Story Award with BookTrust
Find out more about this year's shortlist
Read award-winning short stories