Celebrating its 10th year, the BBC National Short Story Award 2015 with Book Trust opens for submissions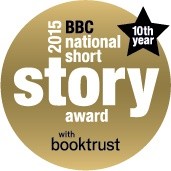 10 December 2014
The BBC National Short Story Award 2015 with Book Trust opens to submissions for the 10th year today.
The Award, which this year was won by Lionel Shriver, aims to promote the best in contemporary British short fiction. Over the last decade its alumni have included established writers such as Naomi Alderman, Sarah Hall, Jackie Kay, Jon McGregor, Zadie Smith, Rose Tremain and William Trevor, and new stars such as Julian Gough, Francesca Rhydderch and Lucy Wood.
It offers an award of £15,000 to the winner, £3,000 for the runner-up and £500 for three further shortlisted writers. In September 2015, listeners can hear the five shortlisted stories read on BBC Radio 4 and readers can discover the stories in the Award anthology published by Comma Press.
The 2015 Award is open to UK residents or nationals, aged 18 or over, who have a history of publication in creative writing. The deadline for receipt of entries is 5pm (GMT), Wednesday 25 February 2015 - see the terms & conditions and entry form.
The BBC and Book Trust are also expanding their partnership to launch the brand new BBC Young Writers' Award with Book Trust. The inaugural Award launched today and invites young writers, aged 14 to 18 who are based in the UK, to submit short stories of up to 1,000 words. A shortlist of five writers will be announced in September 2015. The winner, who will hear their story broadcast on the BBC and receive a mentoring session with an author, will be celebrated alongside the winner of the adult Award in October.
To celebrate the Award's 10th anniversary, the BBC and Book Trust will select 10 schools from across the UK to shadow judge the BBC National Short Story Award 2015 with Book Trust. At least 200 pupils aged 16-18 will read the five shortlisted stories and vote for their favourite. More details will be announced in the spring.
Key dates
Submissions for the BBC National Short Story Award 2015 with Book Trust will be accepted from Wednesday 10 December 2014.
The deadline for receipt of entries is 5pm (GMT), Wednesday 25 February 2015.
The shortlist will be announced on BBC Radio 4's 'Front Row' at 7.15pm on Wednesday 16 September 2015.
Interviews with each of the shortlisted writers will be broadcast over five weekdays on BBC Radio 4's Front Row at 7.15pm from Friday 18 to Thursday 24 September 2015. Each writer's story will be then be broadcast on BBC Radio 4 at 3.30 pm on the following working day, from Monday 21 to Friday 25 September 2015.
The announcement of the BBC National Short Story Award 2015 with Book Trust winner and runner-up, as well as the shadow winner and the Young Writers' Award winner will be broadcast live from the Award ceremony on BBC Radio 4's Front Row from 7.15pm on Tuesday 6 October 2015.
Di Speirs, Editor of Books at BBC Radio and judge of the Award since its launch, said:
Launching the first BBC National Short Story Award ten years ago, short stories seemed an endangered species. What a difference a decade makes. Not only do we see short stories in the headlines - holding their own against novels in areas as diverse as the Nobel Prize for Literature, the Independent Foreign Fiction Prize, the Edinburgh and the Guardian First Book awards, but joyfully story collections are crossing my desk more and more frequently and finding new, young and enthusiastic writers and readers. That makes it particularly exciting to be launching two new spurs to the BBCNSSA - both for Young Writers and for young readers - all of whom, I hope, will come to love the form as I do. Meanwhile for me, this moment is as exciting as ever, as we wait to see just what will be in the judging piles in the spring and what treats we will bring to the listeners in what I am sure will be an exceptional 10th year.

BBC Young Writers' Award launches
Download the full press release