Baby Sparkle: Bedtime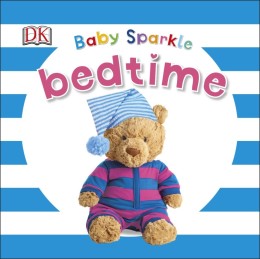 by Dorling Kindersley
Reading Age: 5+
Interest level: 0-2
by Dorling Kindersley
Baby is getting ready for bed: first, she has a bath and gets all clean and dry; next, she puts on a cosy sleepsuit, just like tired Ted. Next, a story, and then the mobile, with its gentle ting-a-ling sound. It's dark now, so on goes the nightlight; last, it's time for sleep - but not before a night-night kiss.
This simple board book about the night-time routine has raised, colourful glittery detailing on each page for baby's fingers to follow and trace as the grown-up reads, along with a series of colourful photos of babies, bears and bunnies. The reassuring sequence of bedtime activities is a great accompaniment to a regular routine and will really help parents looking for something they can read every day with babies.
Publisher: DK
More like this
Usborne

Bold, colourful and great fun, this simple and striking book...

Two Hoots

In a great green room a little bunny is tucked...

QED - Quarto

All the animals are making noise, but Baby Bear is...