Here I Stand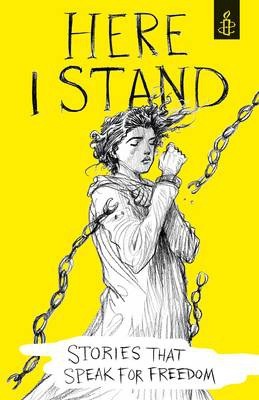 by
Various authors
Illustrated by Chris Riddell
Reading Age: 12+
Interest level: 12+
Stories that speak for freedom
by
Various authors
Illustrated by Chris Riddell
It is always important for young people to understand the prevalent issues in the world around them, regardless of whatever political situation is current. These short stories by writers such as Sita Brahmachari, Matt Haig, Bali Rai, Frances Harding and Liz Kessler among others, with illustration by Children's Laureate Chris Riddell, put current and continuing situations in context with young people as the protagonists and, often, victims of the failure of liberty.
Not an easy read, but a necessary one, this collection of short stories by some of the world's finest children's writers explore a variety of social issues affecting people in the UK and across the world today. Readers should be aware that the book contains stories featuring abuse, the judicial system, racism, homophobic bullying and suicide, among other difficult themes.
Publisher: Walker Books/Amnesty International
About the author
More like this
Random House

This collection of writing about slavery was published to coincide...

Frances Lincoln Children's Books

This anthology about war and peace contains poems, short stories...