The Witches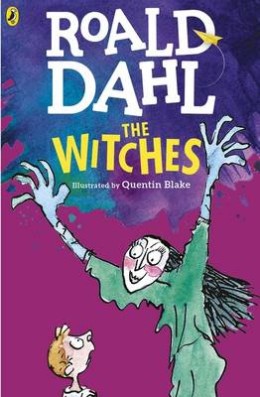 by
Roald Dahl
Illustrated by Quentin Blake
Reading Age: 9+
Interest level: 9+
by
Roald Dahl
Illustrated by Quentin Blake
Real witches disguise themselves as lovely ladies, when secretly they want to squish and squelch all the wretched children they despise. The Grand High Witch of All the World is the worst of them all - and now she has gathered together all the witches of England for an annual conference at the Hotel Magnificent in Bournemouth to plot to eliminate all children. Luckily, one boy and his grandmother know how to recognise these vile creatures, and have a plan to get rid of them for good...
This deliciously dark offering from beloved children's author Roald Dahl is a firm favourite with young readers. Attracting some controversy in terms of its depictions of women, it nonetheless remains a brilliant blend of Dahl's trademark humour with the spine-tingling and scary.
Publisher: Puffin
About the author
More like this
What you thought
Ayesha
Saudi Arabia
23 January 2017
Sam (age 9)
England
13 December 2016
Kelly
Macao
16 October 2016
I like this book, it is a great book.!!!!
This book is the best and I am 15 years old. Well done Quentin Blake and our most loved children's author Roald Dahl
Tubbzz
Luton
10 July 2016