The Little Prince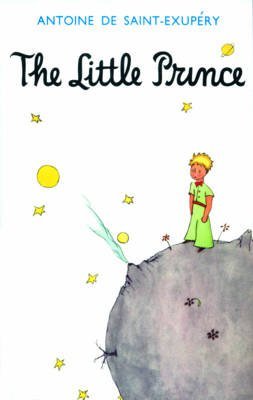 by
Antoine de Saint-Exupery
Translated by Katherine Woods
Reading Age: 8+
Interest level: 8+
by
Antoine de Saint-Exupery
Translated by Katherine Woods
An air pilot makes a forced landing deep in the Sahara Desert. There, he makes a mysterious Little Prince, who tells him a series of wise and enchanting stories.
This simple, beautiful fable has captured the imaginations of both adults and children ever since it was first published in the 1940s. Now considered a contemporary classic, it is a book to share and to treasure.
Publisher: Egmont
More like this
What you thought
hello, i am bobo. i love this book/film i have not read the book but i have watched the film. i think it is very emotional because the best friend of the little girl ( he is an old man) dies........... i cried.
bobo
england
13 September 2016
It's a great book. I have read it many times. it's a very nice book because it is very adventurous and very interesting and very knowledgeable. The best book ever!
Anukeertana
ABut Dhabi
28 April 2016
It was very a nice story!!!!!!! well done!!!!
Motheo
Rockville
18 December 2015
It was really good for the first time to read it WOW WOW WOW WOW WOW !!!!!!!!!!!!!!!!!!!!!!!¡¡¡!!!!!!!!!¡!! WELL DONE ☺☺☺
Niamh
Lawton road
8 November 2015
very touching story.it almost made me cry:')
Tan Jia An
20 October 2015