The Adventures of Tintin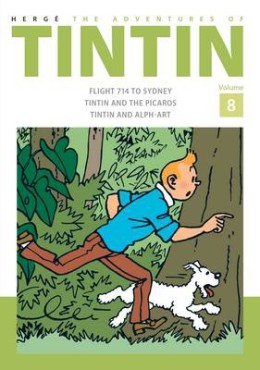 by
Hergé
Translated by Michael Turner and Leslie Lonsdale-Cooper
Reading Age: 9+
Interest level: 7+
by
Hergé
Translated by Michael Turner and Leslie Lonsdale-Cooper
Resourceful junior reporter Tintin embarks on a series of exciting international adventures, accompanied by his faithful dog Snowy, in this favourite series. Be sure to look out for other familiar characters such as Captain Haddock, the disaster-prone Thomson twins, and inventor Professor Calculus. Told in zippy comic strip-style, these entertaining, action-packed stories offer much to appeal to young readers. The meticulously-drawn pictures tell much of the story, in combination with a simple and engaging text.
This latest set of collections sees the full range of Hergé's classic made readily available to a new generation of children.
Publisher: Egmont
More like this
Flying Eye Books

Blue-haired explorer Hilda has an uncanny ability to find weird...

Orion

In a tiny corner of Brittany, one small village of...
What you thought
I haven't read all the books, but I love how Tintin and Snowy capture villains, uncover gangs, and escape death all around the world.
Dragon
Lagos, Nigeria
5 March 2017
i love tintin it is the best i love it how captin haddoc said blisterin barnockals tintin is so cool. it is the best ever.
under cover
not telling
13 February 2017
Adam
London
5 February 2017
Cruz
347carles rd karaka
7 June 2016
bob
america
27 November 2015