The BFG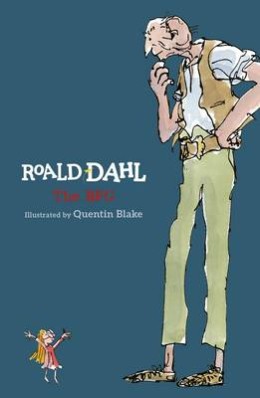 by
Roald Dahl
Illustrated by Quentin Blake
Reading Age: 7+
Interest level: 6+
by
Roald Dahl
Illustrated by Quentin Blake
The BFG stands for Big Friendly Giant, who unexpectedly spirits a little girl named Sophie out of bed, and into the land of the child-eating giants. With Sophie in his top pocket, the BFG sets off to rid the world of the big, gruesome giants who guzzle up 'human beans' - the Bloodbottler, the Fleshlumpeater and all their rotsome friends.
Full of outrageous humour and plenty of jokes about bodily functions that children will love, this warm-hearted stories is one of Roald Dahl's many much-loved tales that continue to be cherished by readers of all ages.
Publisher: Puffin
About the author
More like this
What you thought
This book is a fun cool adventure, as soon as you step into it you enter a whole different world of mystery!
This book is full of character and life it brought it all up to life
Leanne
Manchester
6 December 2016
it was a very nice one, it's perfs omg i love it. p.s perfs means perfect
Aleena
bd3 opz
21 October 2016
I think this will be an absolutely wonderful book and I want to read it.
halima
9 akinosiyemi street ikeja nigeria
7 October 2016
This is an enchanting book and is just hilarious. This is all I can say because it's nothing else. Disgustrious!
Dylan2142waffle
Barby primary school
19 May 2016