The Hobbit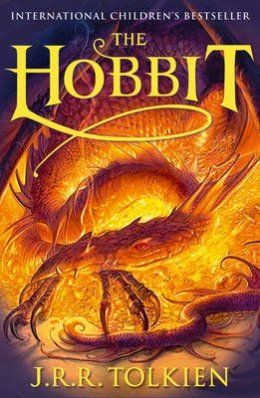 by J R R Tolkien
Reading Age: 10+
Interest level: 8+
by J R R Tolkien
This is the classic story of Bilbo Baggins - a home-loving hobbit who enjoys a quiet and contented life in his cosy hobbit hole and has no desire to travel afar. But then the wizard Gandalf and a band of dwarves arrive unexpectedly and enlist his services, and soon Bilbo finds himself part of an extraordinary expedition to raid the treasure-hoard of Smaug the Dragon - and on the way becomes the possessor of a very unusual ring.

This well-loved fantasy has delighted both children and adults ever since its first publication in 1937. Full of magic, humour and adventure, it continues to offer plenty to entertain and engage today's young readers who are discovering it for the first time.
Publisher: HarperCollins Children's
More like this
What you thought
I read it to my ten year old class and none of them liked it. I did though. Lol
Raph
Baguio
15 February 2017
I think this is a great summary bu perhaps you could write a persuasive argument why this is a good book for year 5 to read.
Jade
Uk london
29 January 2017
Fatima
Karach
2 October 2016
I loved the Hobbit it was a great story!
Henry
sydney
20 July 2016