Pacazo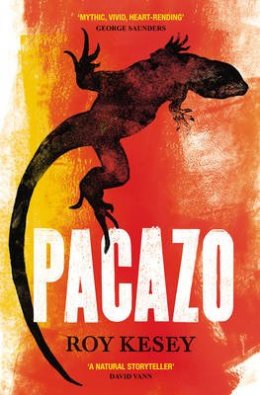 by Roy Kesey
by Roy Kesey
The titular pacazo of Roy Kesey's debut novel is an uncommonly large iguana, native to Peru. To the book's narrator, John Segovia, though it's 'an imp of history, coincidence made flesh.'

And it's the coincidence of history with the personal life of the narrator that structures this book. Segovia is an American who came to Piura, Peru, to pursue his fascination with the historical myths that surround the city. Some time before the start of the novel Segovia's wife was murdered by a taxi driver, and we follow the narrator as he learns to care for his young daughter, to balance the grief of his loss with his responsibilities as an English teacher.

All the while Segovia seeks an unlikely revenge. He repeatedly believes he has seen the taxi driver and several times goes so far as to attack innocent men, jeopardising his job and position as a foreigner in Peru. Throughout this quest of sorts, Segovia identifies himself with historical Peruvian figures – tellingly heroes who have often lost in battle.

Most impressive here is Kesey's ability to travel centuries in a sentence. Time is absolutely fluid: ancient national myths, personal memories and political merge to create the conflicted consciousness that leads us through this epic book.
Publisher: Jonathan Cape
What you thought
This is a wonderful, sometimes difficult novel, nine years in the making, about an ex-pat American teaching English as a foreign language in present day Peru. He is also pursuing the research towards his Phd in History and the bloody conquistador history of the country is constantly on his mind, merging seamlessly with the present. This is a burden he seems to carry but a still greater burden is that he is a single parent to a child under one, his young wife having been left to die in the desert after being raped and beaten by a taxi driver the central character, John Segovia almost saw. But this is not a murder mystery but a book about history and the legacy of grief that John has to deal with. Though it deals with some harrowing subjects, not least the violence of the invading Spanish several hundred years ago the author's light touch and the gentle innocence of John's daughter carry us through what might have been a relentlessly grim novel.
Editor's pick
BenjaminPXR5
Chichester, West Sussex
1 July 2012