Gangsta Granny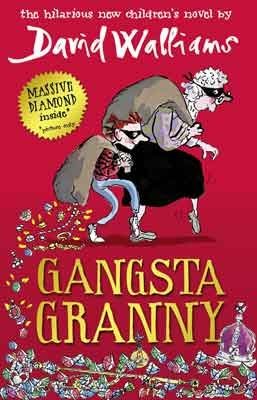 by
David Walliams
Illustrated by Tony Ross
Reading Age: 8+
Interest level: 8+
by
David Walliams
Illustrated by Tony Ross
Ben is 11, an only child and a poor reader, whose ambition is to be a plumber. Every Friday he visits his Granny, while his parents go to watch ballroom dancing, and he hates those dull, smelly, cabbage-dominated evenings. Then he discovers that his Granny isn't quite what she seems, and life takes a dramatic turn for the better.
Tony Ross's entertaining and funny illustrations are the ideal partner for David Walliams's outrageous, laugh-out-loud story. Walliams knows exactly what his readers want, and serves up humour filled with bums, farts and poo; but when Granny is taken into hospital the story takes a more serious turn, leaving readers to examine their own relationships with the elderly.
Publisher: HarperCollins Children's Books
About the authors
More like this
HarperCollins Childrens Books

Dennis loves football but he also loves fashion and Vogue...

HarperCollins Children's Books

Mr Stink, the filthy old tramp who is a permanent...

HarperCollins Children's Books

Having started from humble origins, Joe's father is now a...
What you thought
Sophie
Staffordshire
20 November 2016
can you please make a book which has the name rachin
coa
italy
18 November 2016
It was brilliant. Ben was an amazing character. Although it was sad at the end.
Ellie-may
Leeds
13 October 2016
A fantastic story about a granny who is just as fun
Daniel
London
24 September 2016