I Want My Hat Back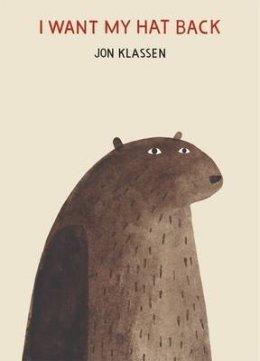 by Jon Klassen
Reading Age: 6+
Interest level: 3+
by Jon Klassen
A bear sets out in search of his missing hat. Along the way, he asks all the animals he meets if any of them have seen his hat. They all say no… but one of them is lying.

Told in a refreshingly deadpan manner, this quirky and distinctive picture book from US author and illustrator Jon Klassen will delight young readers. Beautiful and stylish illustrations, in a palette of muted colours, provide the perfect complement to the understated text. A future classic.
Publisher: Walker Books
More like this
Macmillan Children's Books

Jackass, playing on his computer, wants to know what Monkey...

Simon & Schuster Children's Books

From the moment the baby arrived, it was obvious that...
What you thought
While this is a fantastic book for older children, the target age of 3-6 do not understand the concept that one of the animals is lying. Get the pitch right and fantastic, get it wrong and you have lost your audience.
Katherine Slessor
Kent
21 December 2014
Understated humour, promotes inferencing ability as the reader must use subtle(or not so subtle) clues from the author/illustrator as to the identity of the individual responsible for taking the hat. Illustrations are endearing. This book provides a wealth of opportunities for discussion as it is virtually impossible to refrain from conjecturing as to who might be the thief, the reason for the theft, the way in which the theft was carried out, the way in which the thief was detected, etc. I love it!
Jodi Grant
Saskatoon, Canada
14 November 2013
Hilarious story by Canadian author Jon Klassen.
clea douglas
lower sackville nova scotia canada
27 October 2013