Where the Wild Things Are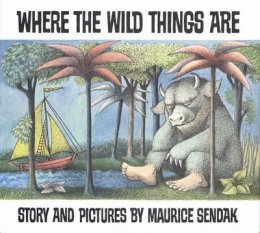 by Maurice Sendak
by Maurice Sendak
When Max puts on his wolf suit and shouts at his mother, he is sent to his room without any supper. But then, his bedroom turns into a magical world and he sets sail across the sea to where the wild things are and becomes King of the Wild Things.

First published in 1963, this classic picture book will fascinate both children and adults, evoking the fierce intensity of childhood. Sendak's atmospheric illustrations and imaginative text make this a book to treasure.
Publisher: Red Fox
More like this
Macmillan Children's Books

In this much-loved picture book, a little mouse walks through...

HarperCollins Children's Books

Bumble-Ardy is a piglet who has never had a birthday...