Skellig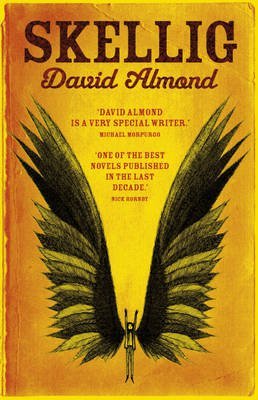 by David Almond
Reading Age: 11+
Interest level: 10+
by David Almond
When a move to a new house coincides with his baby sister's illness, Michael's world seems suddenly lonely and uncertain. Then, exploring a ramshackle garage with new-found friend Mina, he finds something magical. A strange creature - part owl, part angel, a being who needs Michael's help if he is to survive.
With Mina's help, Michael nourishes Skellig back to health. The creature is ill-mannered, with questionable personal hygiene, but persevering in their kindness towards him, Michael and Mina find a bond forms betwen them that will change their lives forveer.
This unusual and captivating novel from critically-acclaimed children's author David Almond won both the Carnegie Medal and the Whitbread Children's Book Award. A contemporary classic, it has the power to captivate both adults and children alike.
Publisher: Hodder Children's Books
About the author
More like this
What you thought
this book is so so good I really injoyed it I read it with my whole class we only finshed it today I love every single thing about it
cody
st gens
14 March 2017
I loved it, it was amazing. I love the book, it builds soo much tension
it is a really interesting book and it gets better and better throughout the whole book, in my opinion it is a very suitable book for teens.
madeeha
thornton heath
17 January 2017
Amazing!!!! I am halfway through reading it in class and am tempted to get it on the kindle so I can read it without stopping