How I Live Now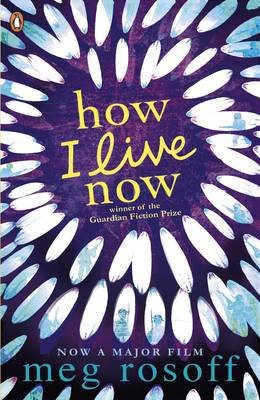 by Meg Rosoff
Reading Age: 13+
Interest level: 13+
by Meg Rosoff
Fifteen-year-old New Yorker Daisy is sent to England to spend a summer with her unconventional cousins: Isaac, Edmond, Osbert and Piper - plus their two dogs and a goat in a rambling English country house.
So far so perfect, but the shadow of war hangs over this idyllic existence, eventually breaking in with great force and throwing everything into chaos.
Winner of the 2004 Guardian Children's Fiction Prize and shortlisted for the 2005 Booktrust Teenage Prize, this is a powerful exploration of the universal themes of love and war.
Publisher: Penguin
About the author
More like this
What you thought
I really like the layout of this website and the range of books available. My favorite books on this website are The Boy in The Striped Pyjamas and Forever by Judy Blume. I would give this a rate of 3 stars out of 5 based on the range of books and the website.
Yasmine Scaife
13 May 2015