Great Books Guide 2016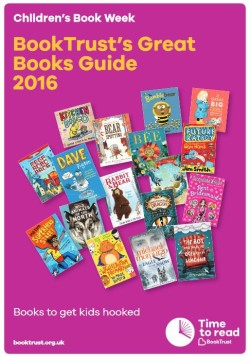 Books to get kids hooked
Here are 60 books from the past year that we think are great.
These are not the 'best-ever' books or a list of must-reads. We don't believe in those. Instead, they are books to engage and excite even the most reluctant readers.
We hope this guide inspires you to help a child find the 'right book' – the one they actually want to read.
Check out the list and reviews, by age:
Or download the full Great Books Guide as a PDF on our resources page.
Get involved with Children's Book Week
See the new children's books we love this month
Archive